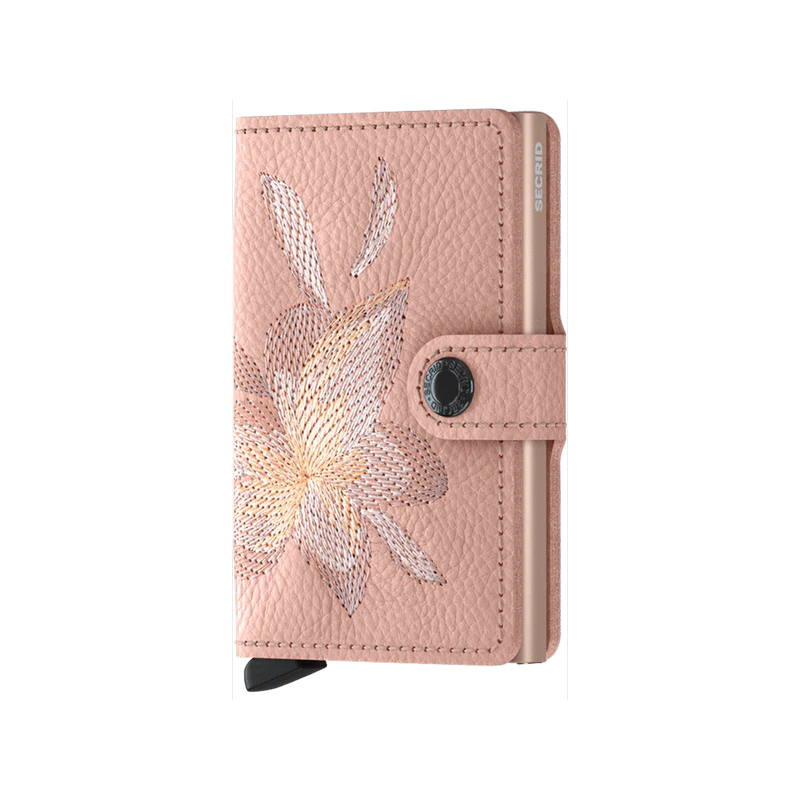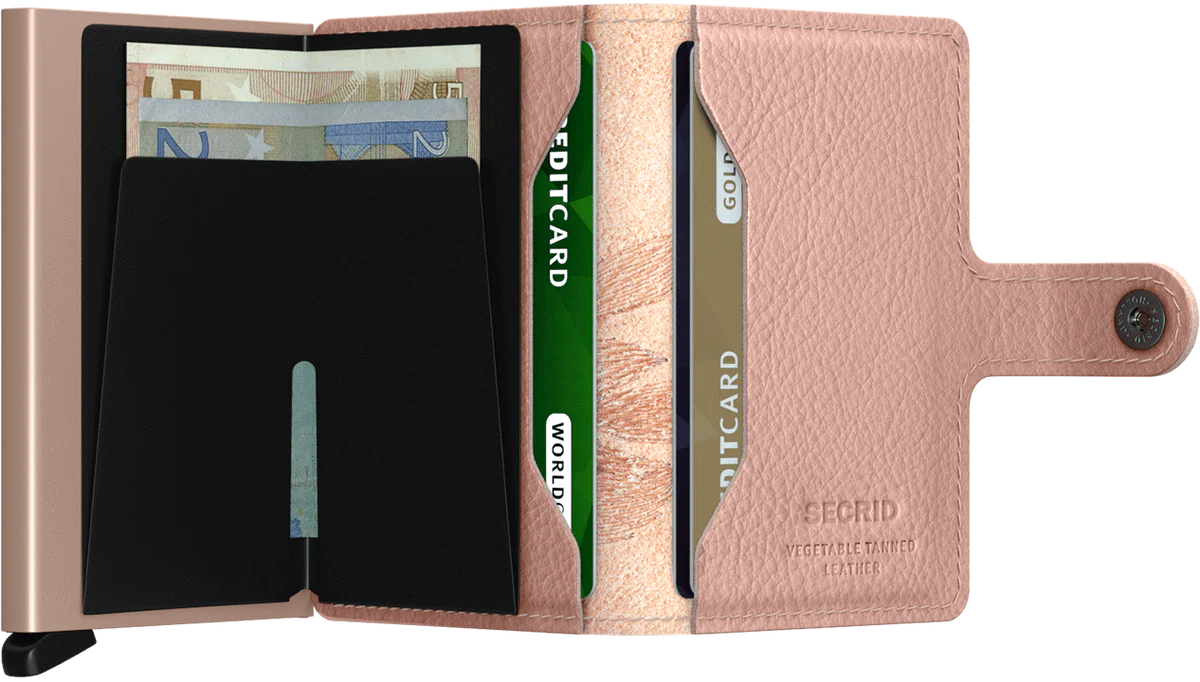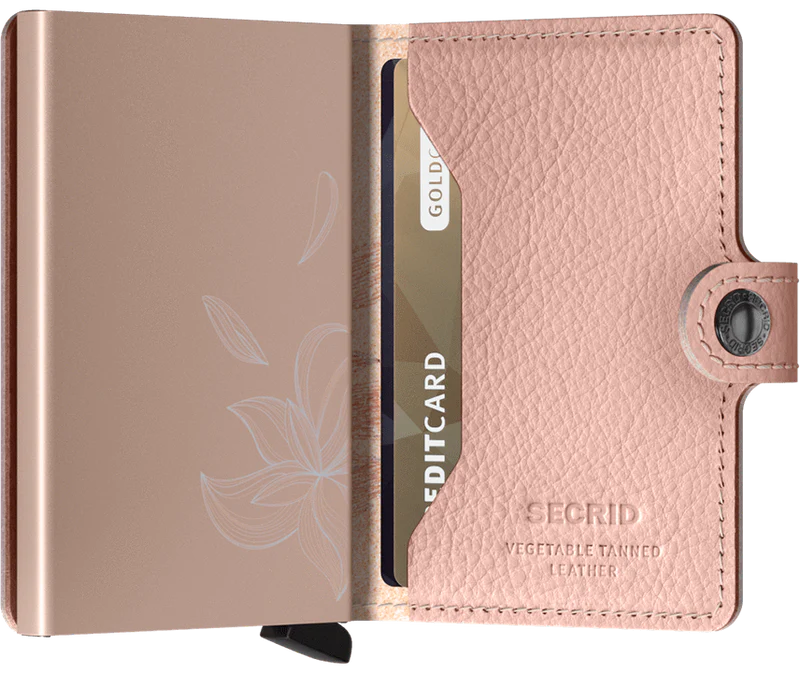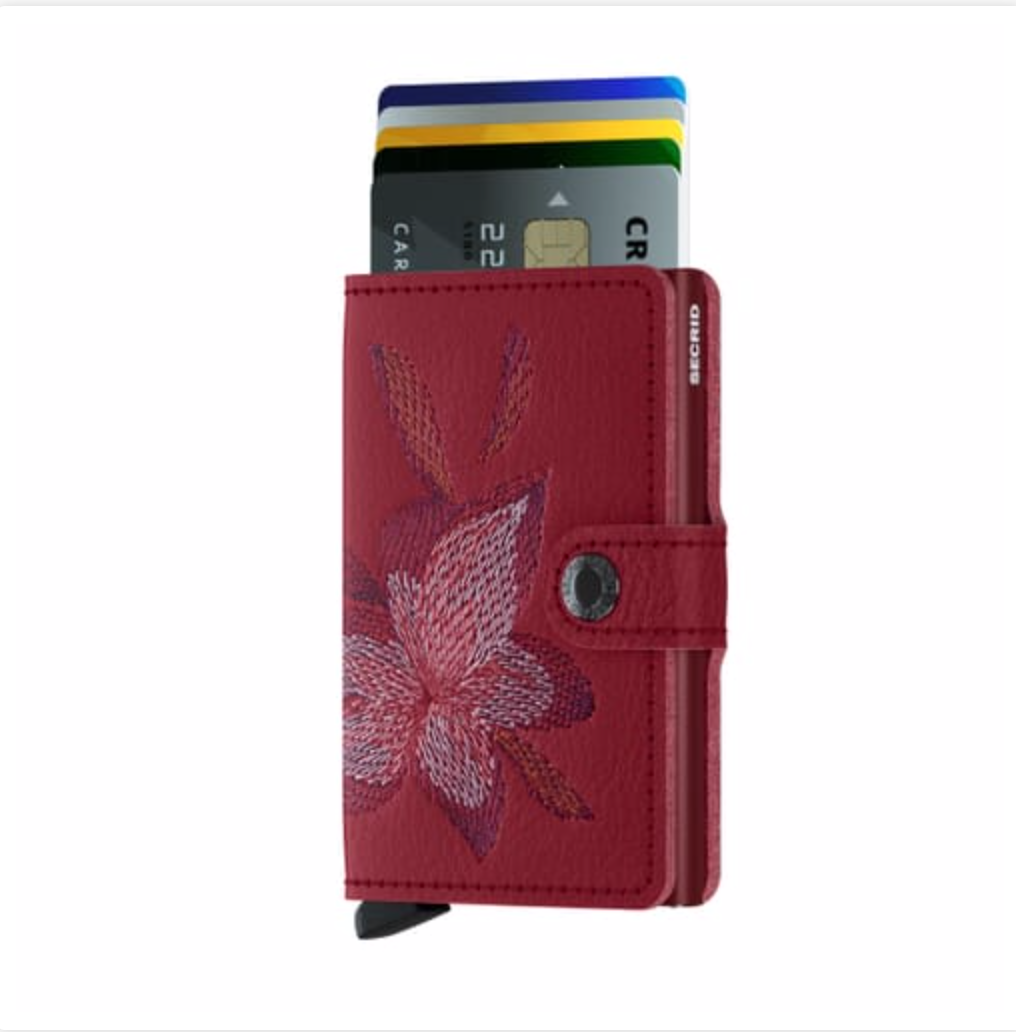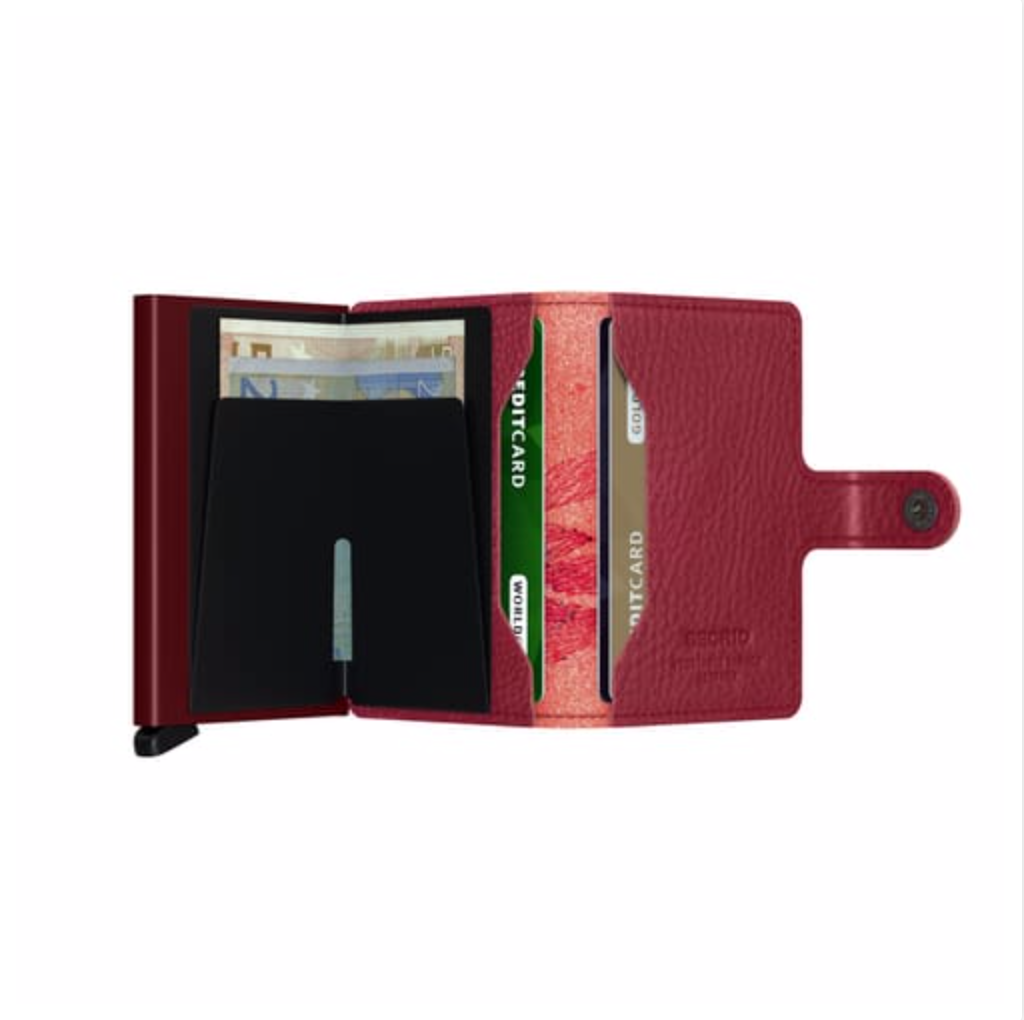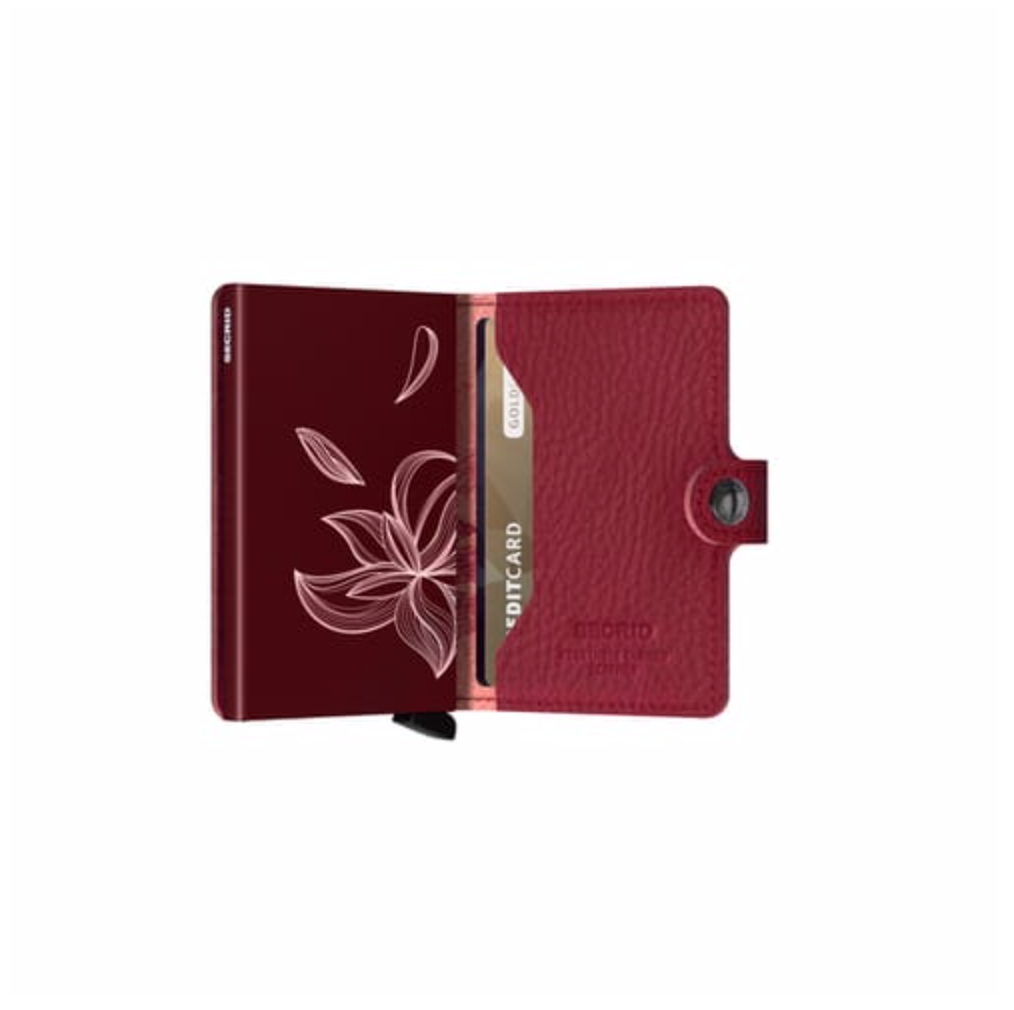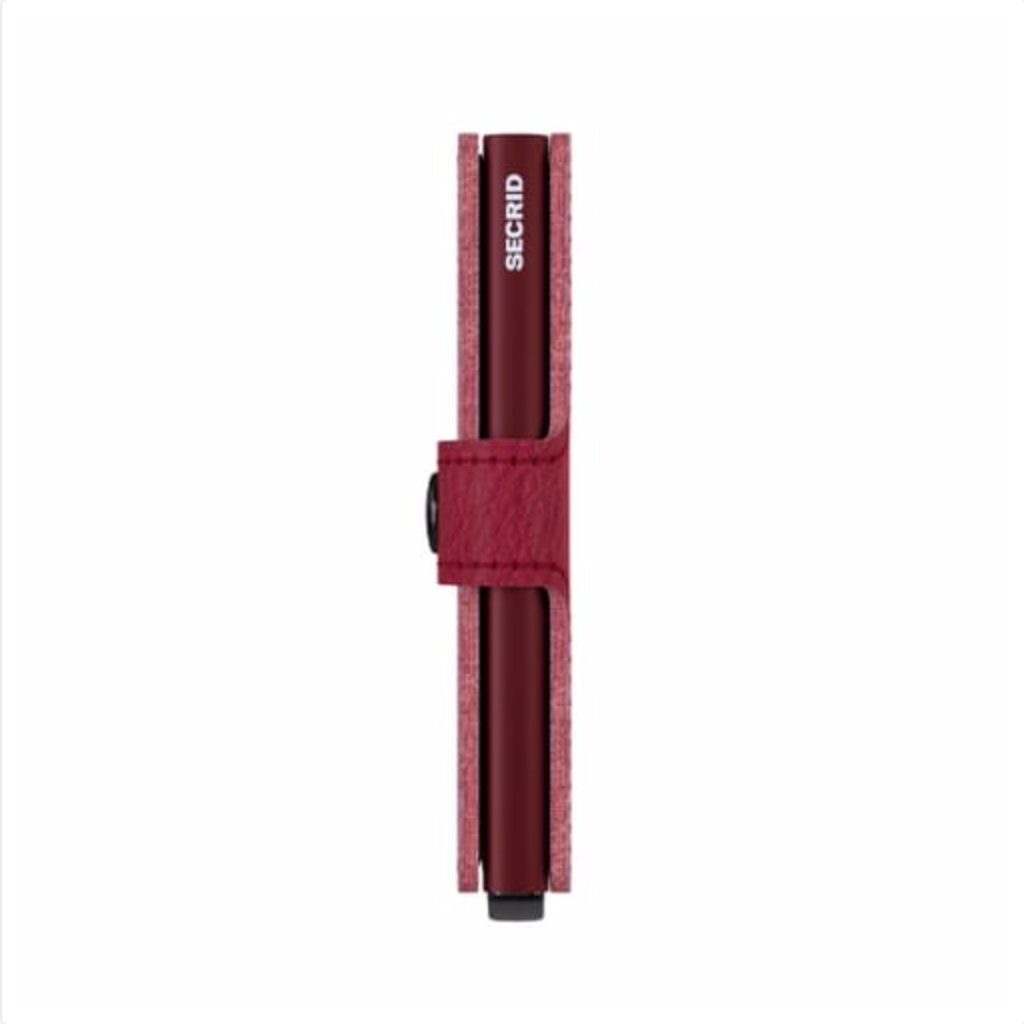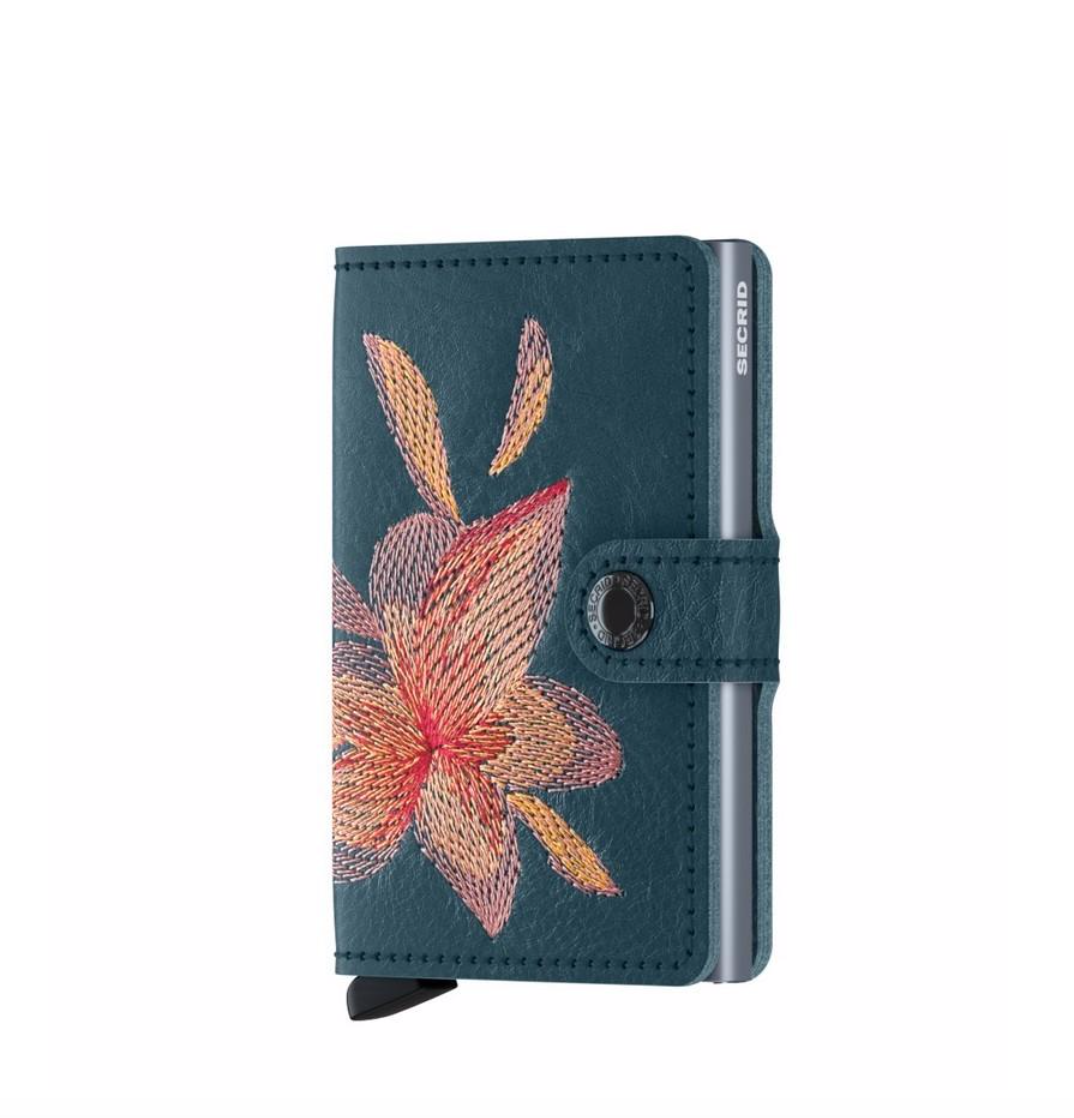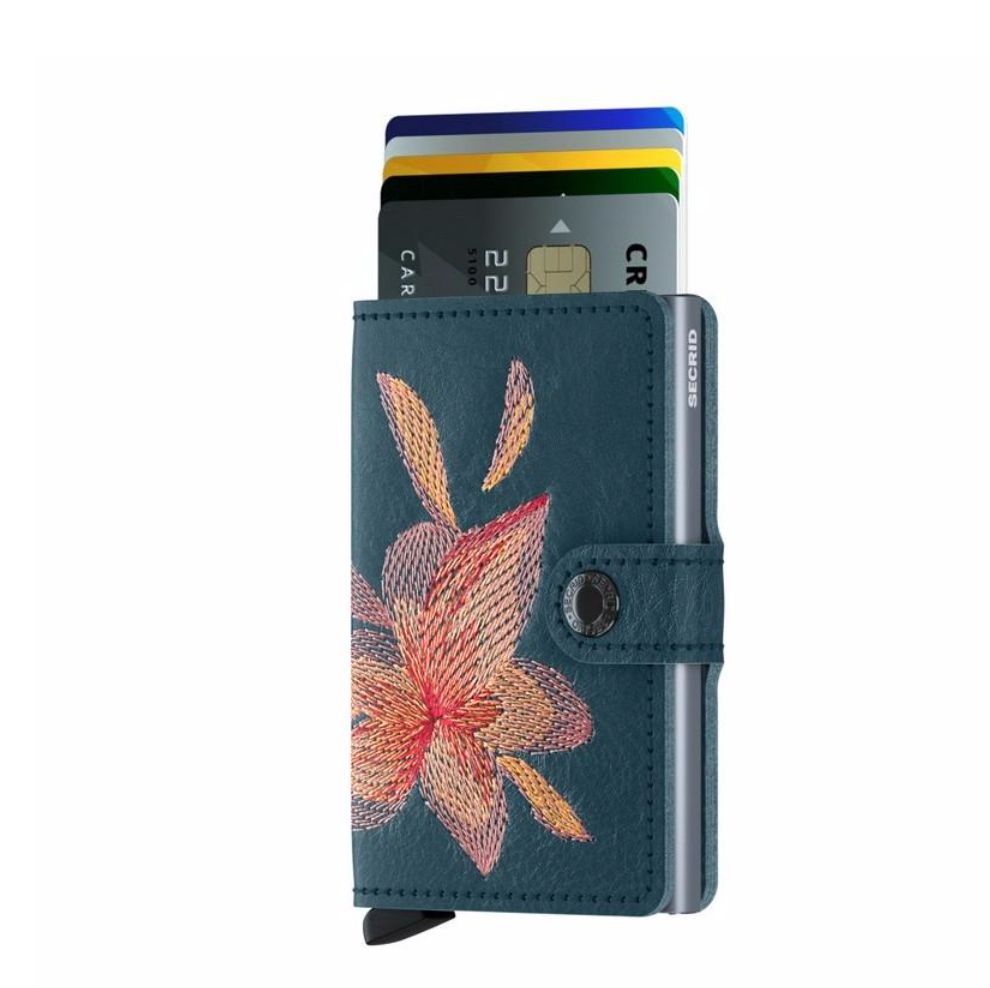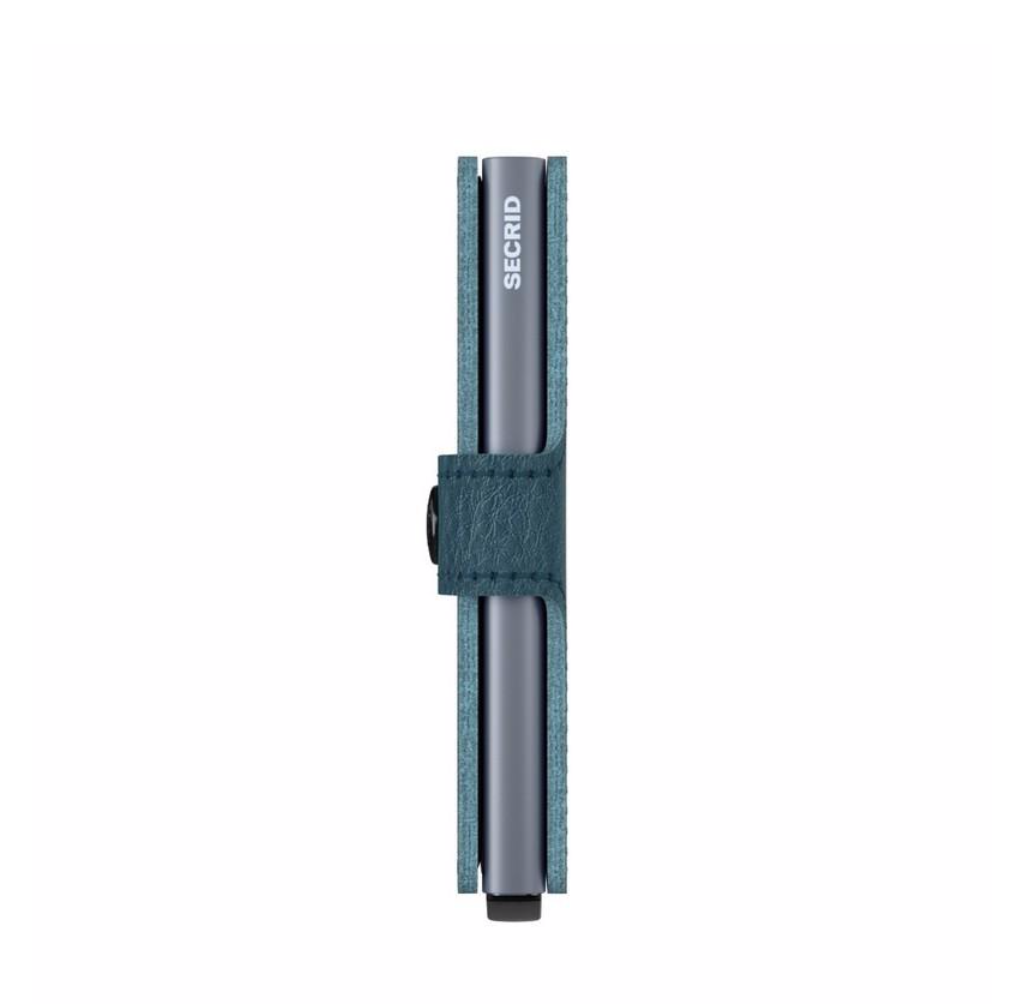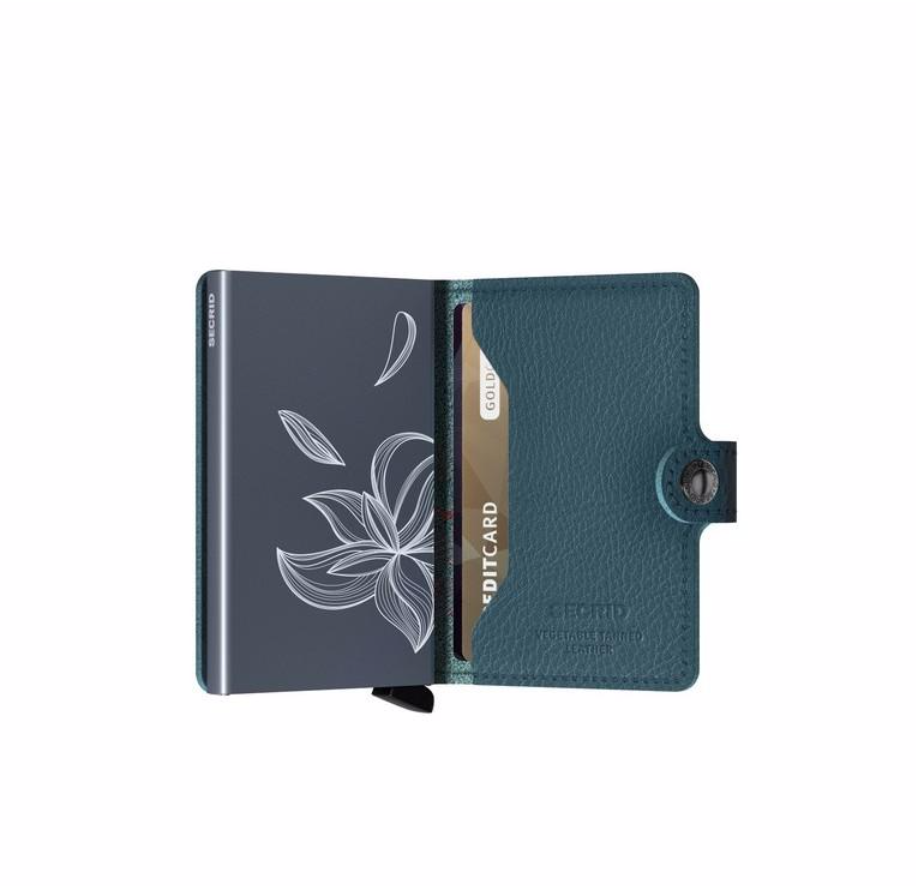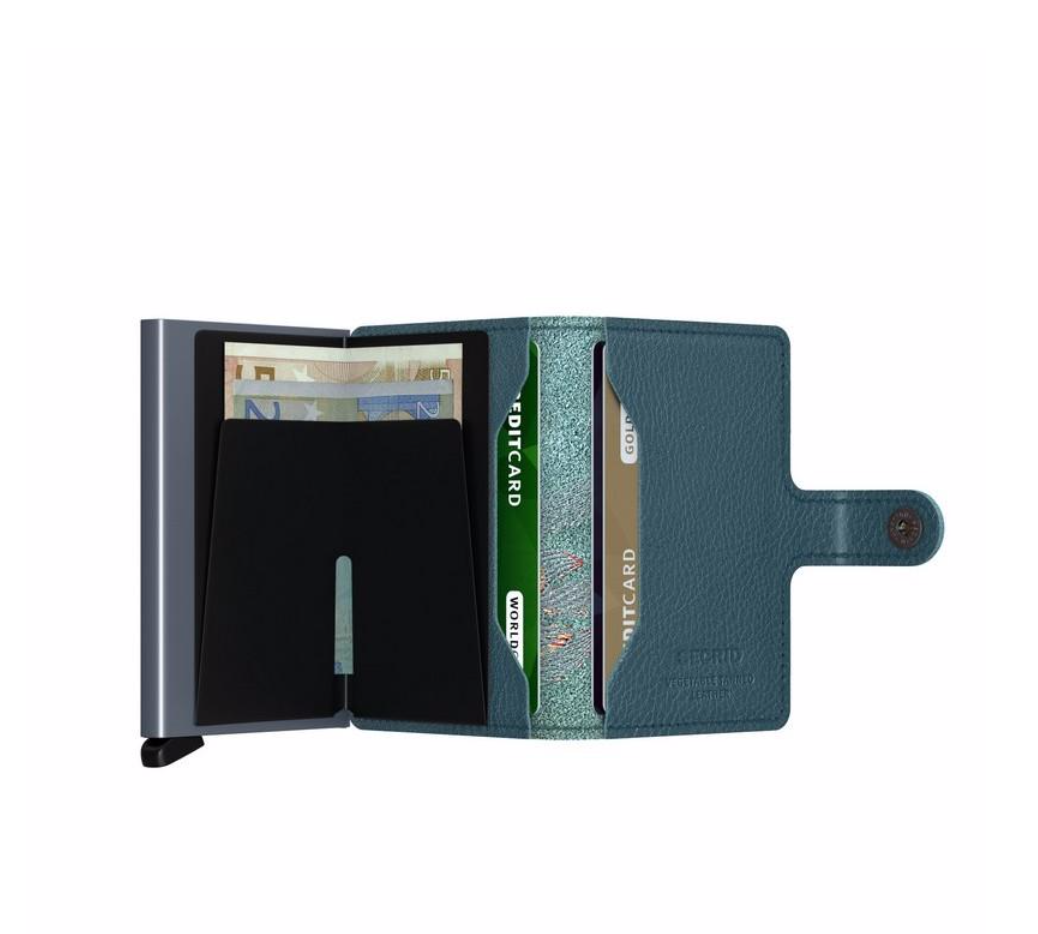 Secrid Mini Wallet in Stitch Magnolia
Secrid Mini Wallet in Stitch Magnolia
The Miniwallet is compact in size and surprisingly large in storage capacity. With a wide variety of styles and colors, it fits every pocket.
The patented mechanism allows you to slide out your cards with one simple motion, ready for immediate use. The aluminum protects from bending, breaking and unwanted wireless communication.

The combination of high-quality vegetable-tanned leather and colored threads elevate the sensory experience of the Stitch Collection.
Stitch is vegetable-tanned full-grain leather, made in Holland and Italy from European cowhide. 
Holds
4 eambossed or 6 flat cards
4 extra cards
Banknotes
Business cards
Receipt
Size and weight
Secrid Mini Wallet in Stitch Magnolia