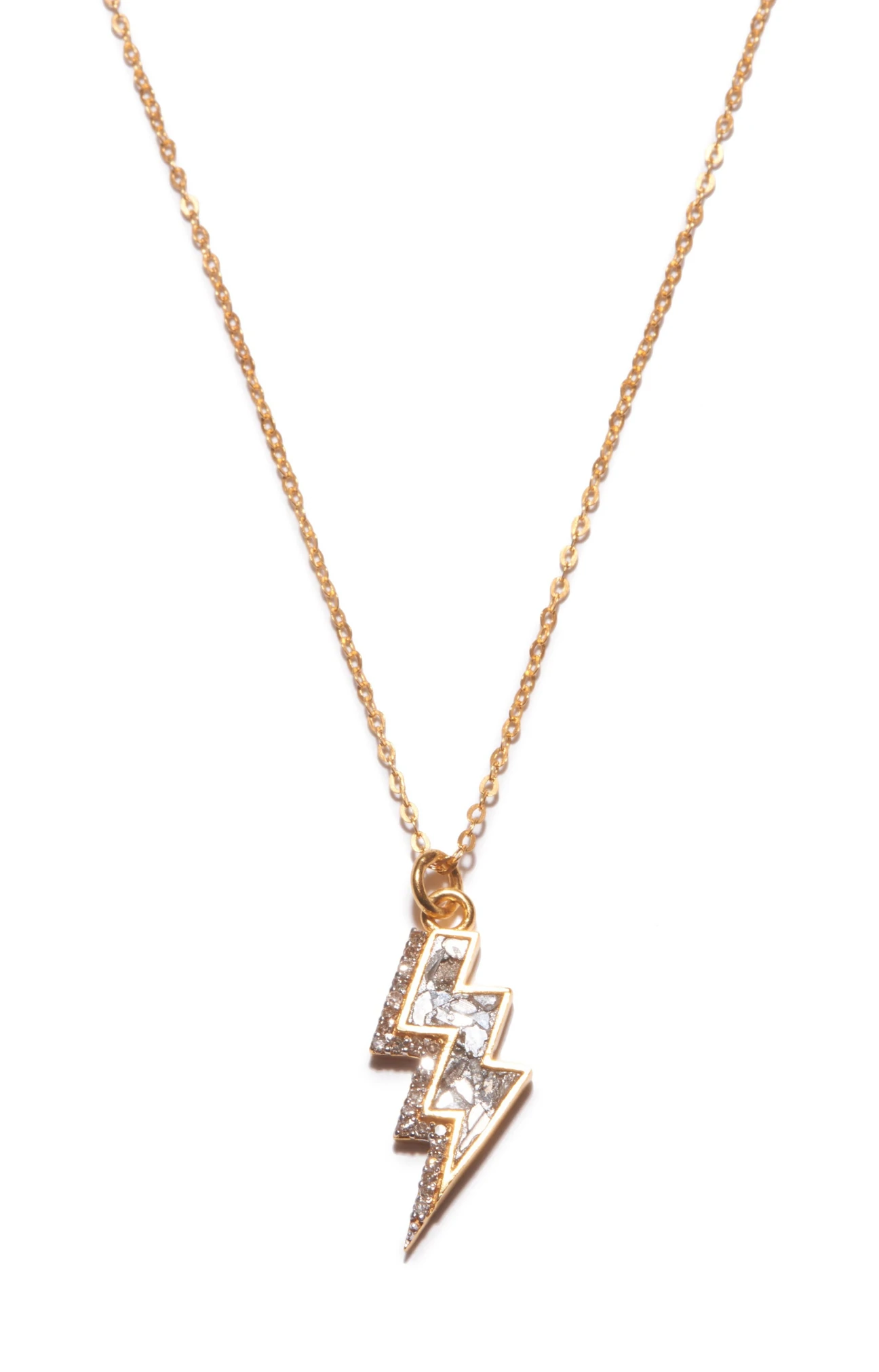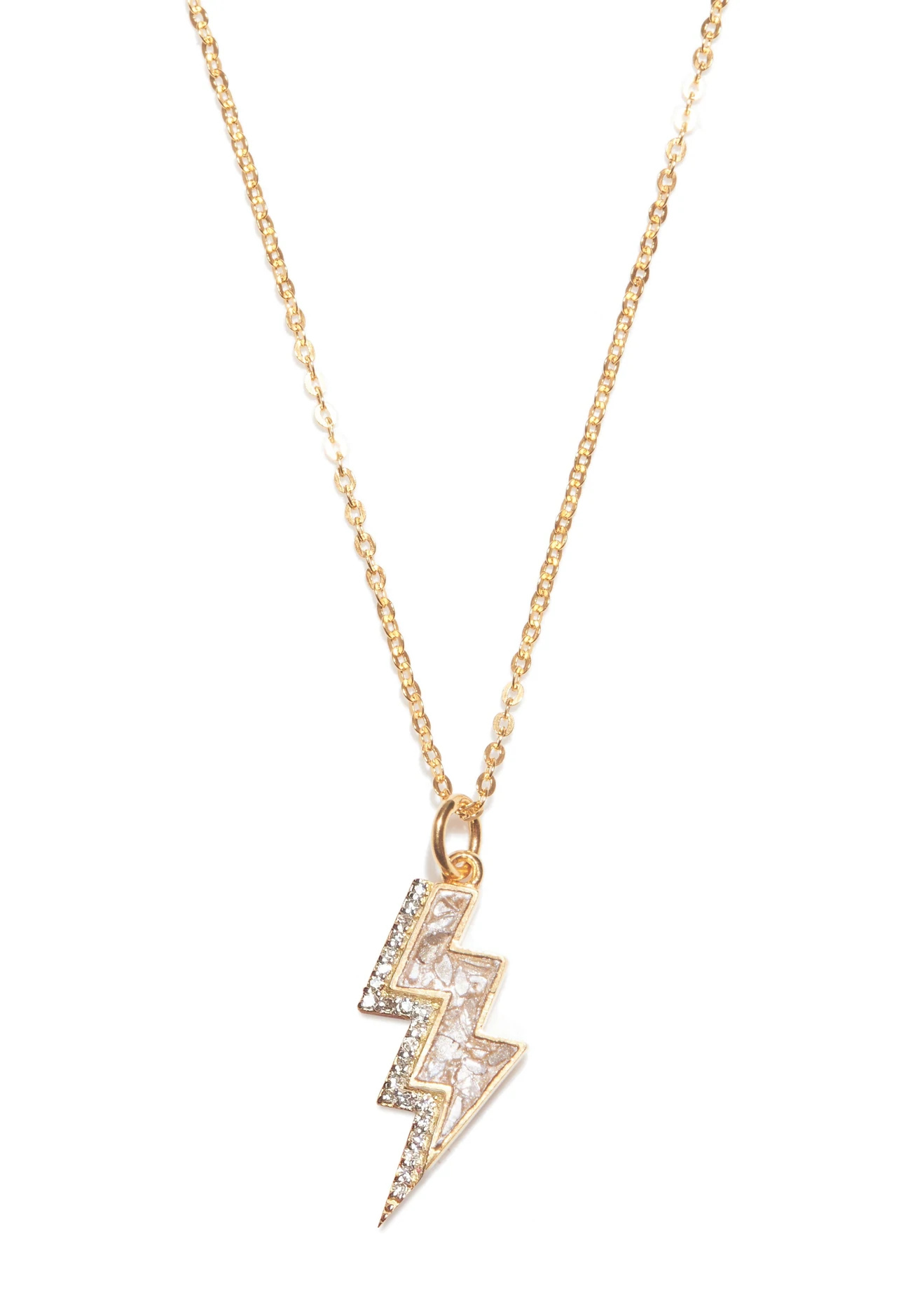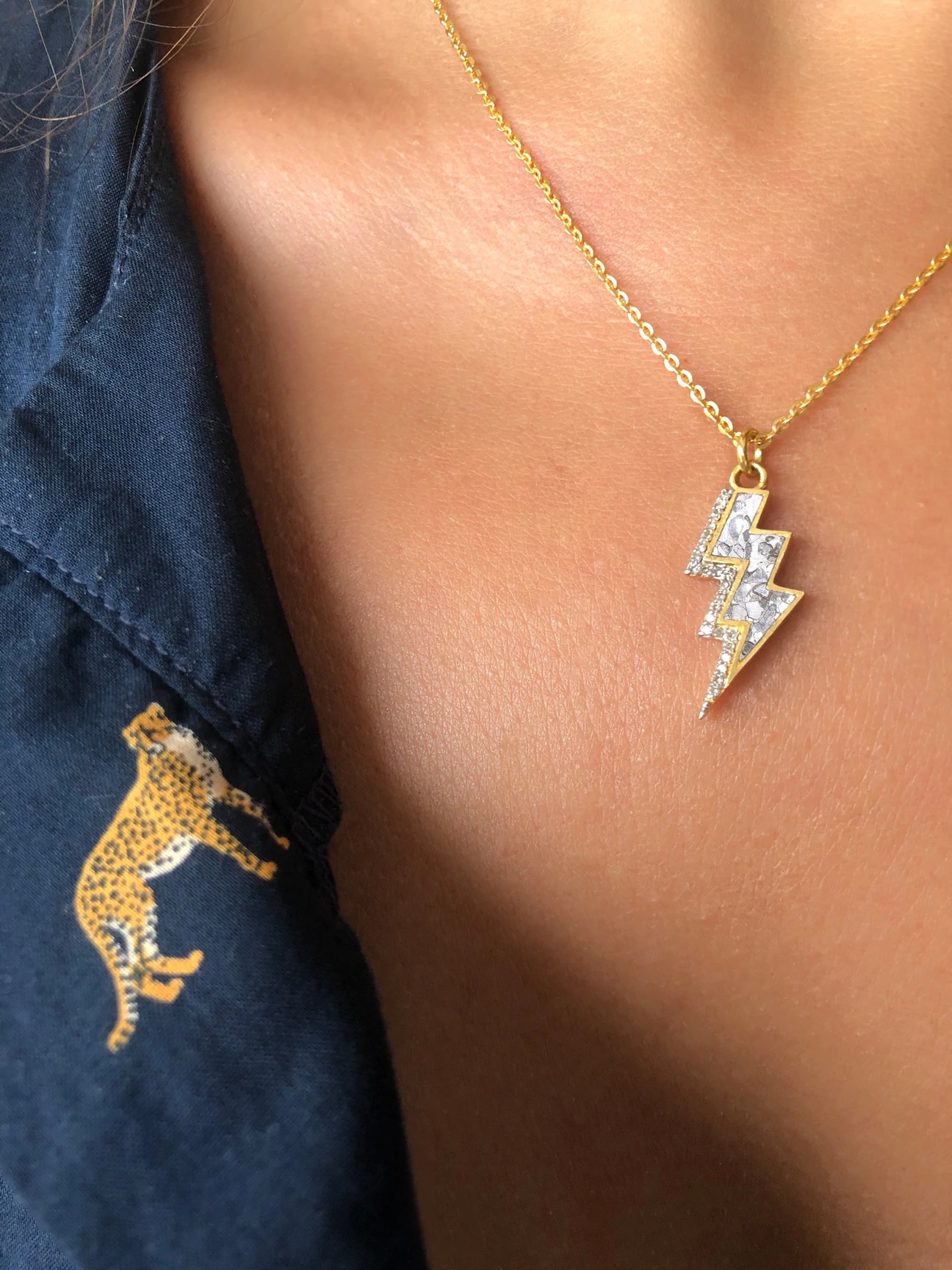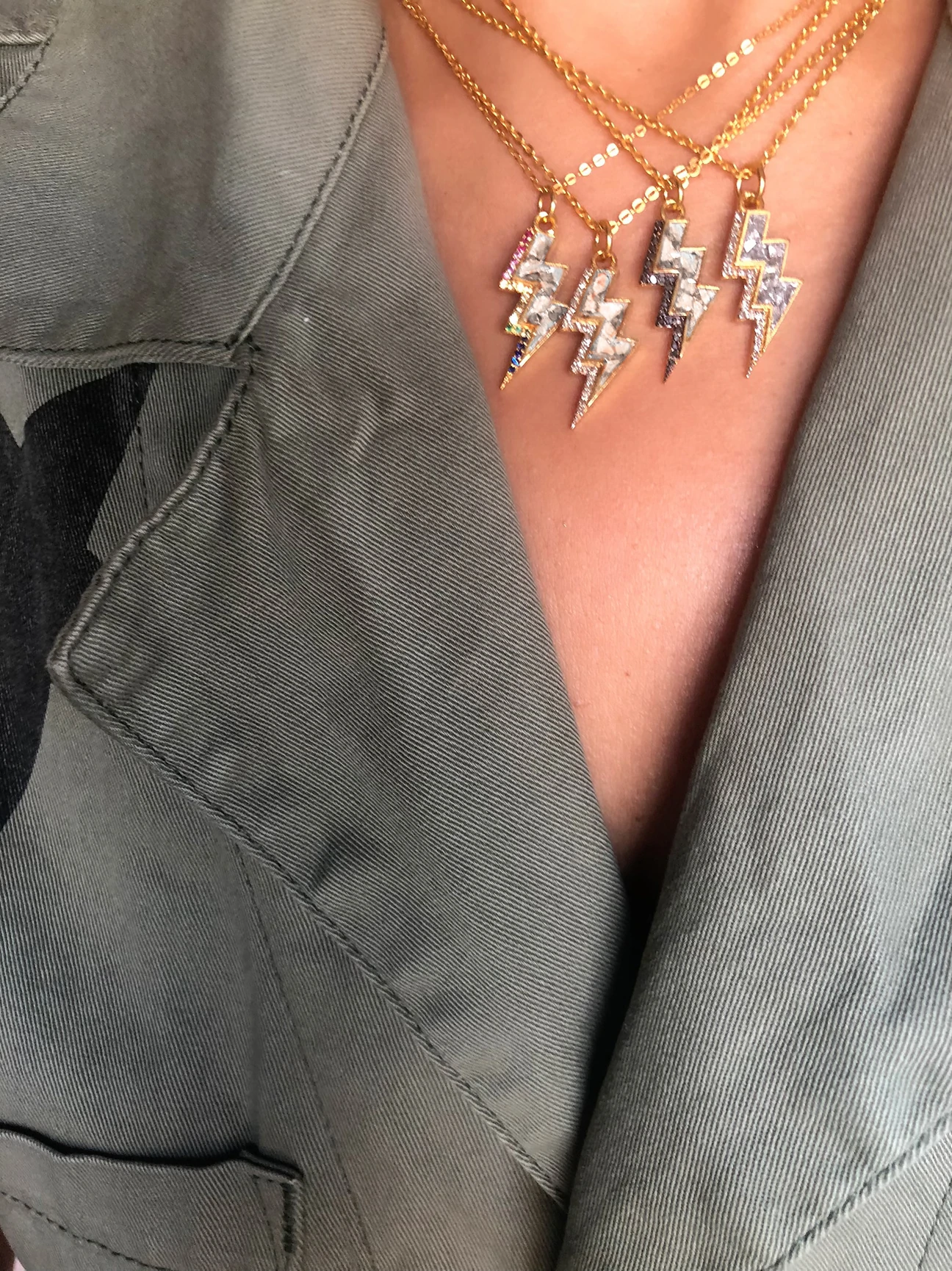 Lightning Bolt Diamond Pendant
Lightning Bolt Diamond Pendant
With one jagged edge outlined by paved diamonds and the lightning bolt inlaid with raw diamonds, this effortless piece cuts a pretty picture. 
Sliced raw uncut diamonds, silver resin, Pave champagne diamonds, Vermeil 18k gold
Chain Length: 14"+2" link/ Pendant Length: 0.89"/Pendant Width: 0.4"
Full of spiritual and emotional healing, the calming Pink Tourmaline relieves you of worries and anxieties and it provides positive energy to help lift your spirits. 
ARTISAN NOTE
Authentic upcycled diamond mosaics are hand-set through centuries-old Indian techniques, which has withstood the test of time. 18K gold is used to coat pieces in the vermeil technique, to give some of our pieces a deep golden hue.
WHAT IS VERMEIL?
Vermeil is a type of gold-finish that is composed of a thick layer of gold over solid sterling silver. Our gold vermeil is 18 karats.
The thickness of the gold portion is what really sets vermeil jewelry apart from gold plated pieces. The thickness of the gold portion must be a hefty 2.5 microns.
Vermeil pieces must have a sterling silver base (instead of brass or cheaper metals) and are a great way to start upgrading from costume pieces (made of cheaper metal alloys and brass) to real and fine jewelry.
Our vermeil jewelry is hypoallergenic, and only sold in limited quantities, making each purchase an investment in your individual style.
Lightning Bolt Diamond Pendant