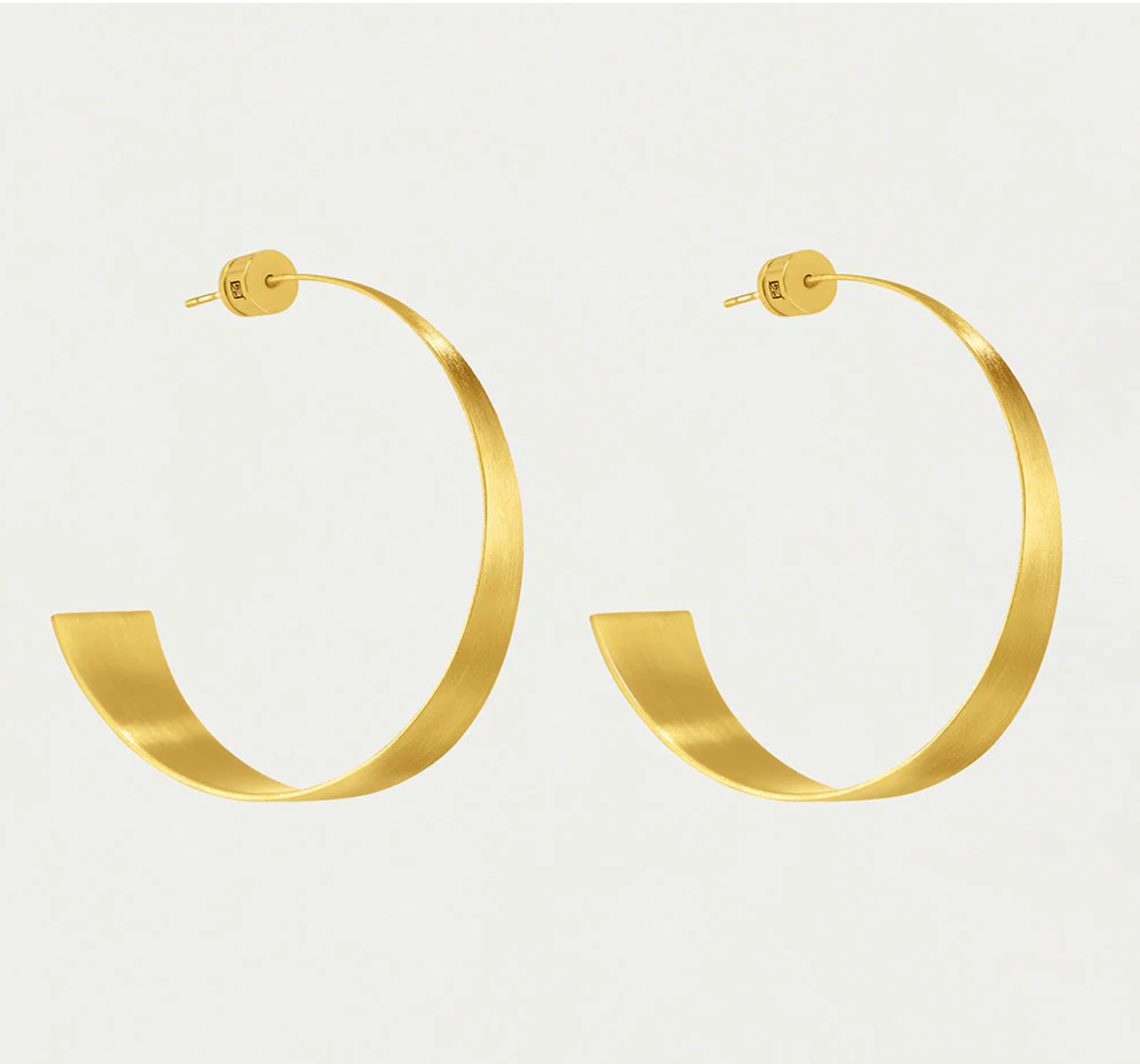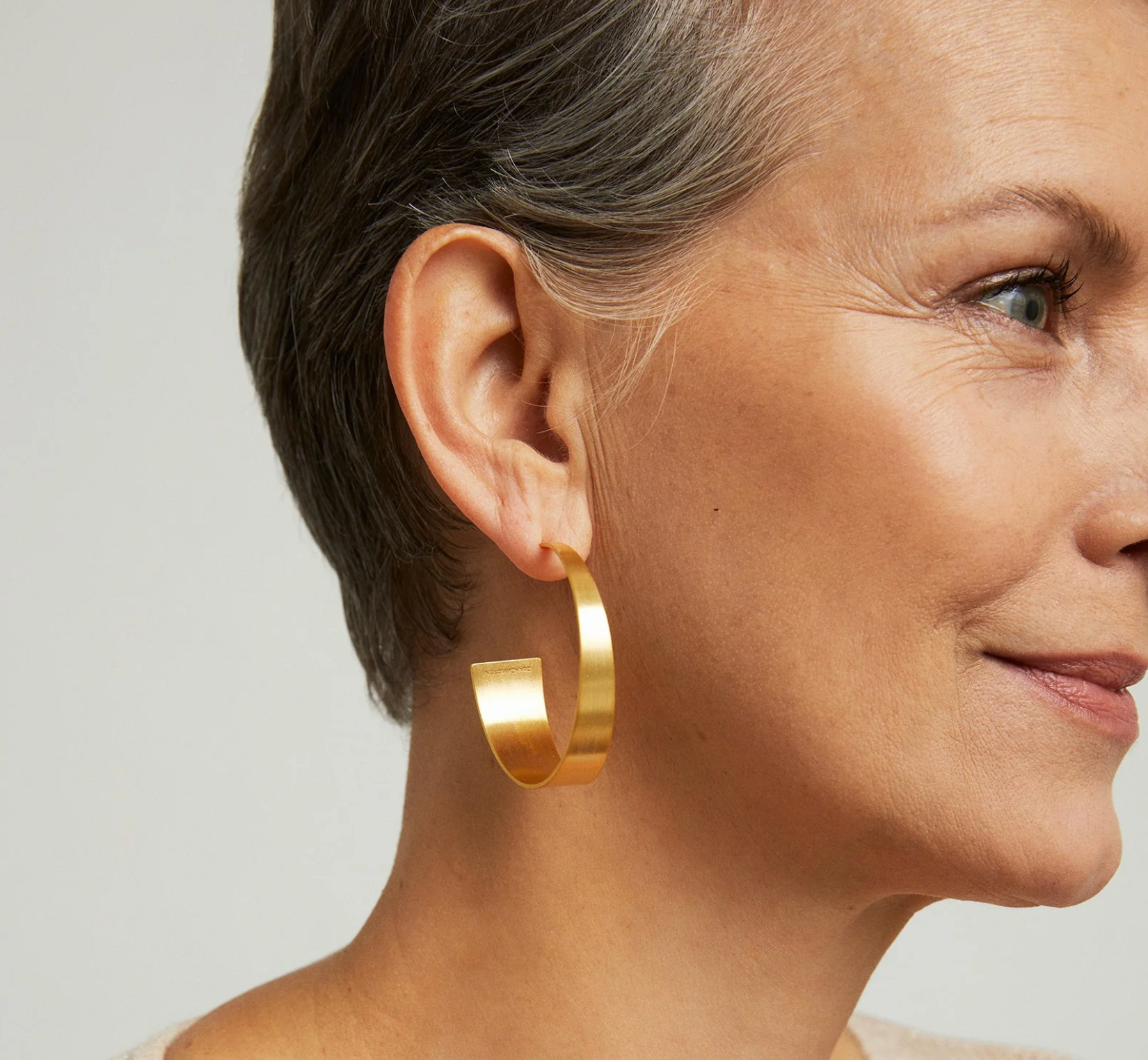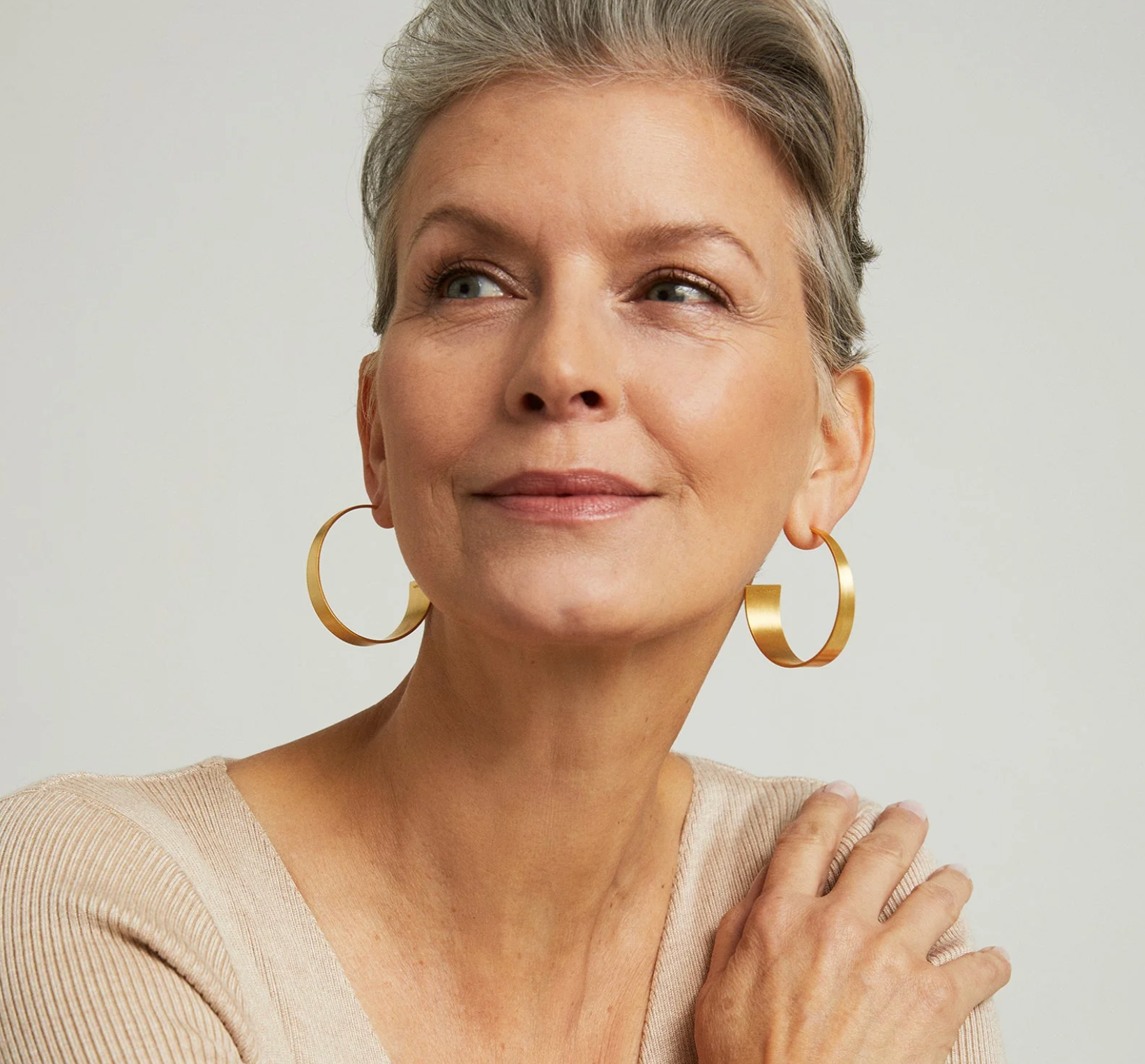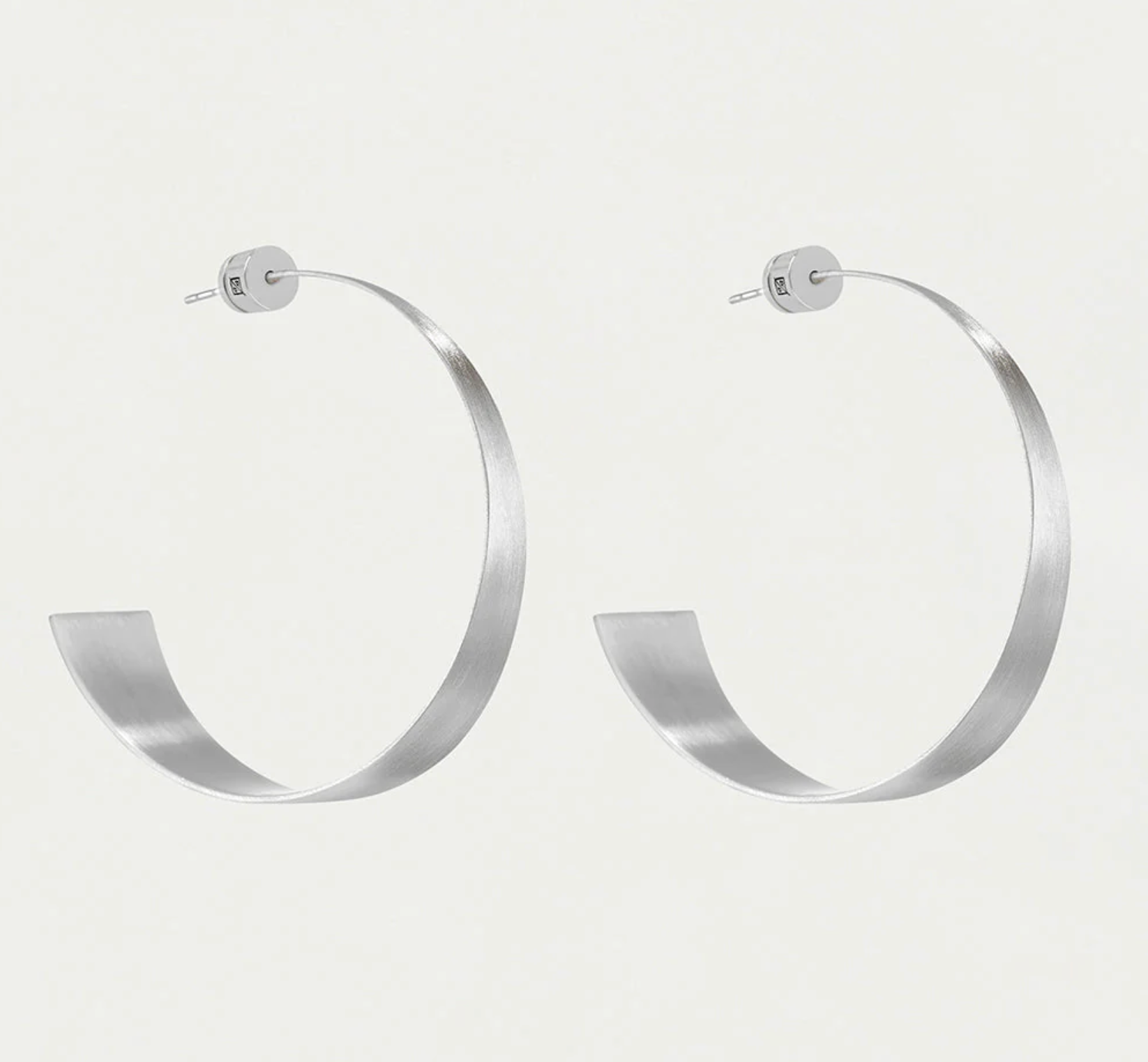 Dean Davidson Bossa Hoops
These graceful partial hoops taper on one end to a fine point. Youthful and arguably edgy with our signature blushed gold, the minimal rawness of the design captures the ancient traditions of the cultures which provide a timeless source of inspiration.

Material: DD Signature Brushed 22-Karat Gold or Palladium Finish Over High-Quality Brass. 
Diameter: 50mm / 2" inches
22KT Gold over brass