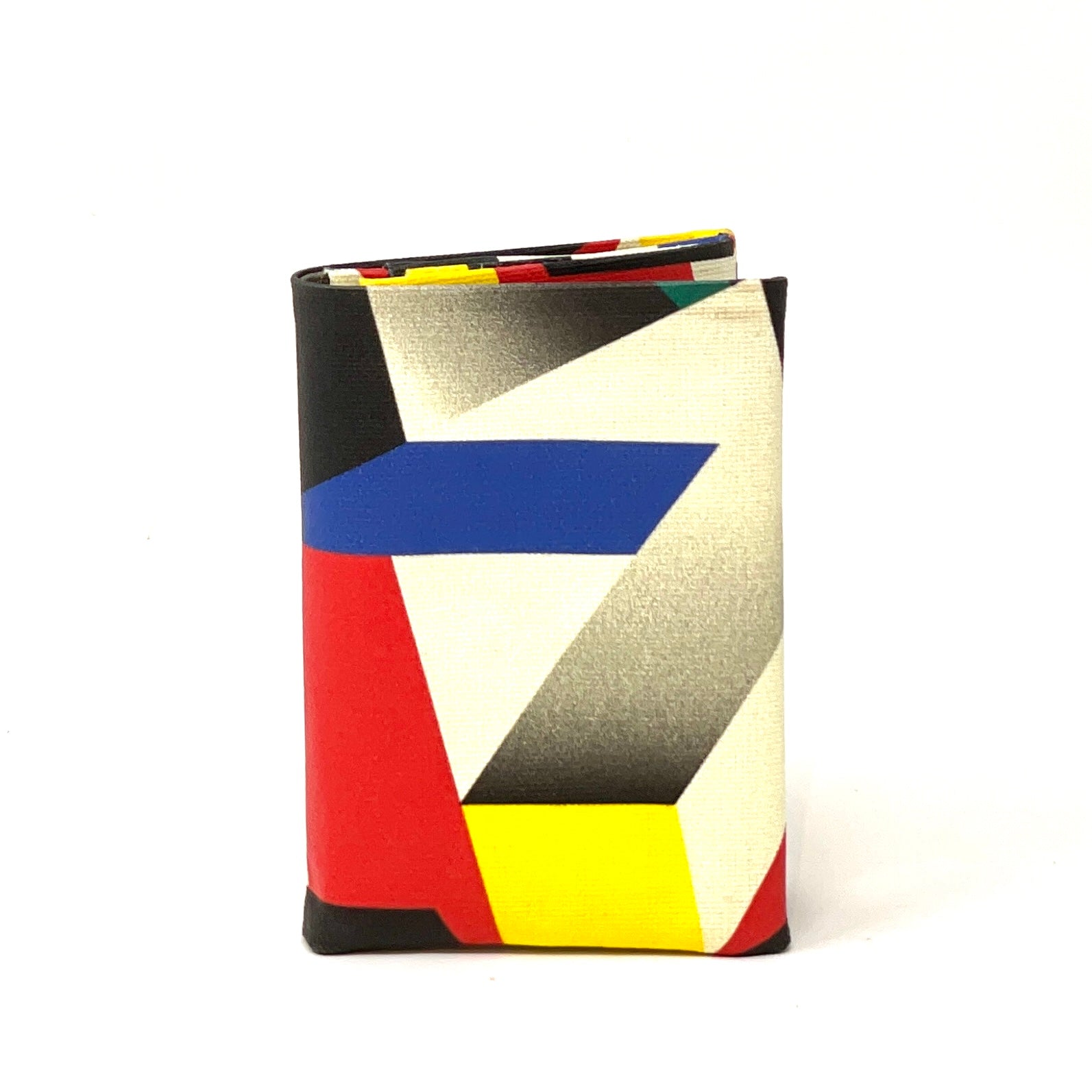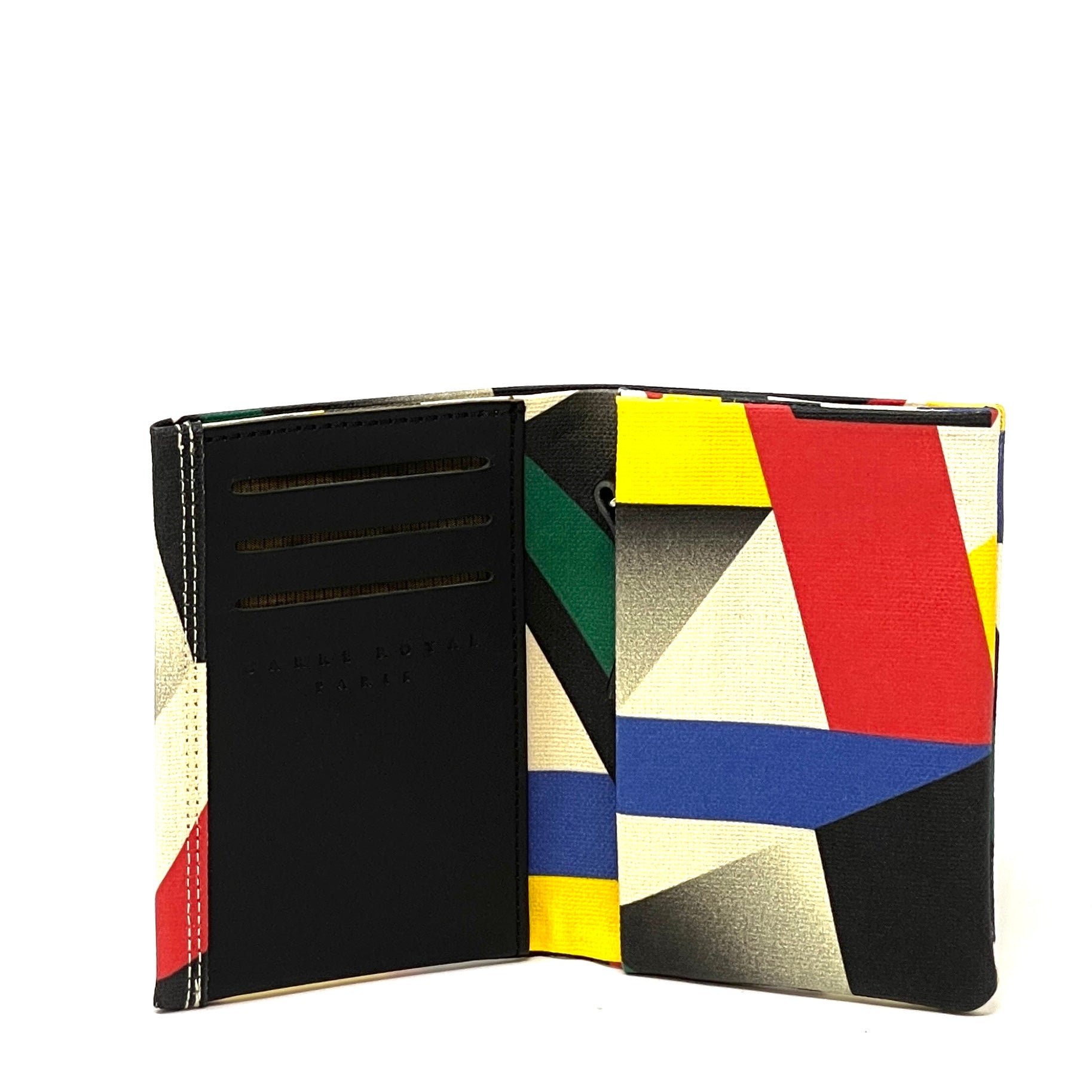 Constructivist Print Small Canvas Wallet
We created this Canvas Wallet, so that it could hold your essential items in a really compact area. Hence this very light and thin wallet can fit into most pockets. There is enough room for your coins, credit cards, bank notes, an ID Card, or a small driving license.
Product Details
Canvas and Vegetal Tanned Leather
3 Card Slots
1 Note Compartment
1 Coin Pocket
2 Multipurpose Pockets
Dimensions: 4.5" inches High  x 3.5" inches wide
Our canvas is waxed, therefore waterproof. If you would like to clean your wallet, you can use a slightly damp cloth.
Constructivist Print Small Canvas Wallet