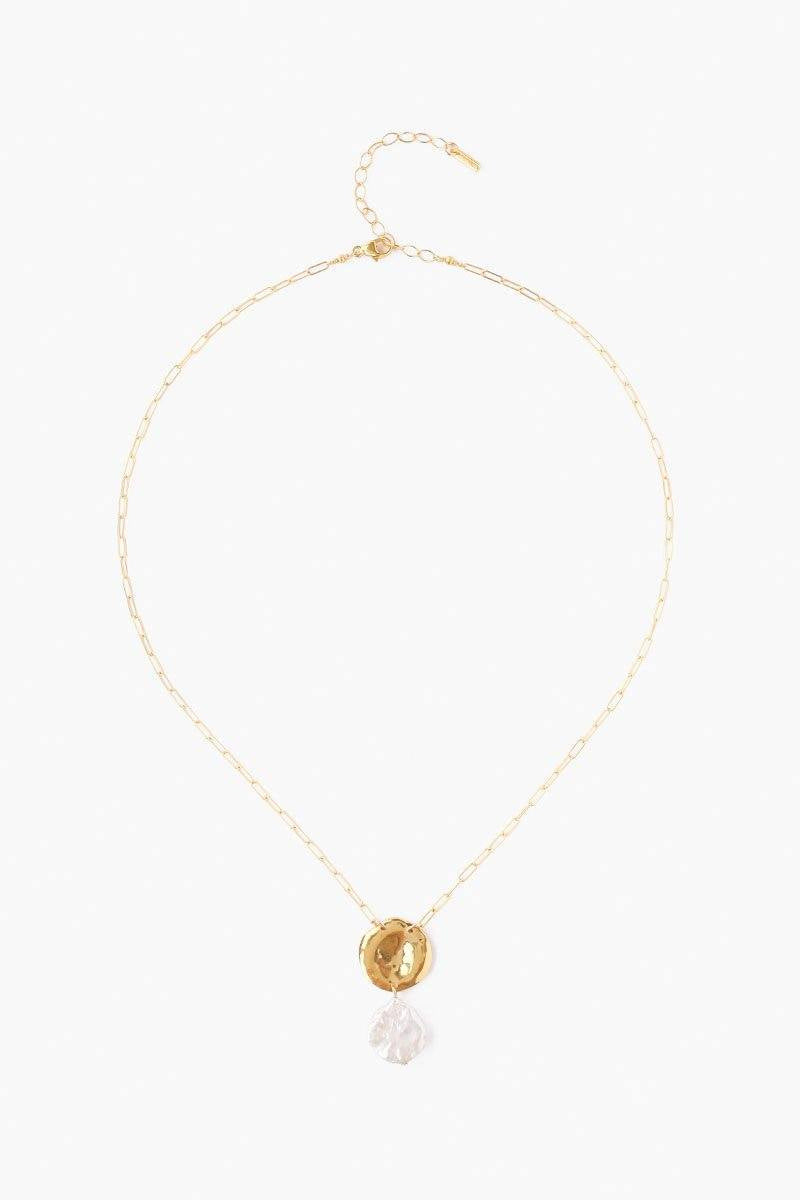 Freshwater Pearl Drop Necklace
CHan Luu Freshwater Pearl Drop Necklace
The brushed organic gold pendant yangs the yin of the freshwater pearl for a balance of nature and nurture, town and country. There is a beautiful series of earrings that match this we can never keep in stock so look out for them!

MATERIALS
White freshwater pearl, 18k gold plated sterling silver.
MEASUREMENTS
Approx. 16-17" in length.
Pendant drop: Approx. 1" in length.
Freshwater Pearl Drop Necklace